Acupuncture Infertility NYC | Acupuncture Infertility Long Island
Acupuncture Infertility NYC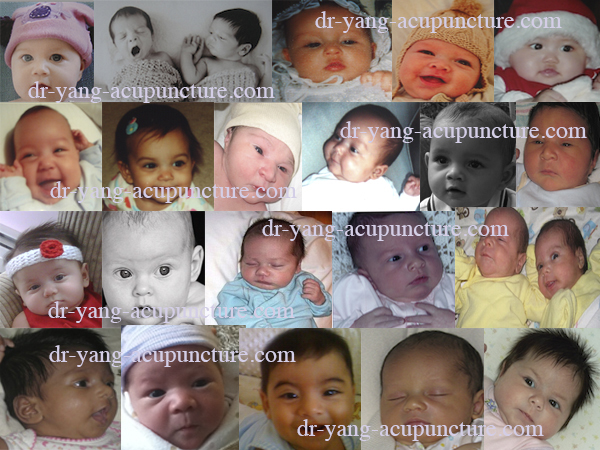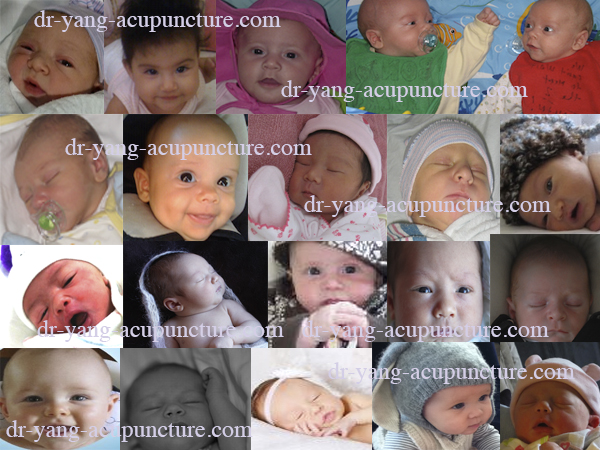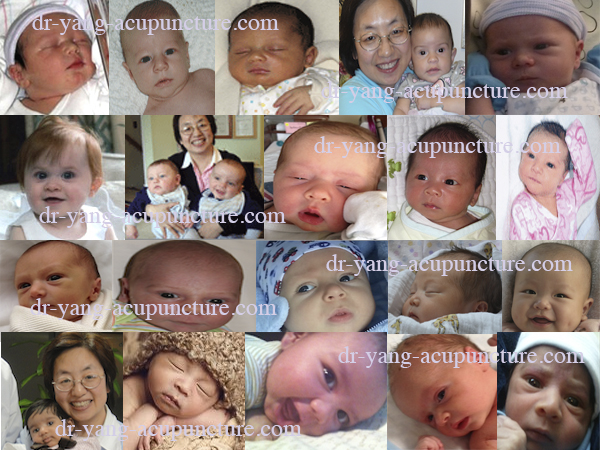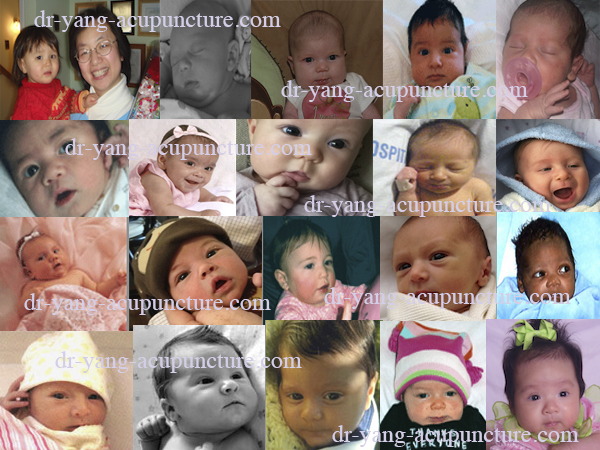 Acupuncture for Infertility Success Stories
Acupuncture for Infertility: Frequently Asked Questions
We offer acupuncture for infertility & fertility support in nyc & long island with over 30 years of practice. Our acupuncture for infertility clinic have helped the following conditions:
Acupuncture for Female Infertility
Acupuncture Support In-Vitro Fertilization (IVF Support)
Acupuncture Support Intra-Uterine Insemination (IUI Support)
Acupuncture Support Frozen Embryo Transfer
Acupuncture for Infertility due to High FSH
Acupuncture for Infertility due to Elevated Estradiol, High Estrogen (E2)
Acupuncture for Infertility due to Polycystic Ovarian Syndrome (PCOS)
Acupuncture for Infertility due to Poor Egg Quality, Poor Ovarian Reserve
Acupuncture for Infertility due to Endometriosis
Acupuncture for Infertility due to Amenorrhea
Acupuncture for Infertility due to Premature Ovarian Failure (POF)
Acupuncture for Infertility due to Luteal Phase Defect (LPD)
Acupuncture for Infertility due to Ovulation Factors
Acupuncture for Infertility due to Fallopian Tube Factors (partial tube blockage)
Acupuncture for Infertility due to Immunological Factors (NK cells, anti sperm antibody)
Acupuncture for Infertility due to Cervical (cervical mucus hostility factor, Postcoital Test Abnormal)
Acupuncture for Infertility due to Uterine Factors (such as fibroids)
Acupuncture for Infertility due to abnormal Prolactin (PRL)
Acupuncture for Infertility due to Frequency Miscarriage
Acupuncture for Infertility due to Thyroid Factors
Frequent failure of IVF and IUI
Frequent Chemical Pregnancy
Acupuncture for Infertility due to Blood Clotting Issue
Acupuncture for Infertility due to MTHFR Mutations positive
Acupuncture for Infertility due to Thin and Unresponsive Endometrium
Acupuncture for Irregular and Annovulatory Menstrual Cycles
Acupuncture for Pelvic Inflammatory Disease PID
Acupuncture for Infertility due to Stress
Acupuncture for Pregnancy Pains and PMS
Acupuncture for Unexplained Infertility
Acupuncture for Male Fertility
Acupuncture for Low Sperm Count
Acupuncture for Low Concentration
Acupuncture for Low Sperm Motility
Acupuncture for Low Sperm Morphology
Acupuncture for Poor Progression of Sperm
How Acupuncture Works for Infertility?
Acupuncture Increases blood flow to the uterus and ovaries
Acupuncture Thickens the endometrial lining
Acupuncture Help produce more follicles
Acupuncture Improves egg (ova) quality
Acupuncture Reduces High FSH
Acupuncture Reduces High E2
Acupuncture Reduces High Prolactin
Acupuncture Reduces the chance of miscarriages
Acupuncture Regulates and stabilize hormone levels
Acupuncture Balances immune function
Acupuncture Regulates Thyroid Hormone Levels
Acupuncture Provides Stress relief, energy improvement, weight control
Acupuncture Improves the outcome of ART procedures
Acupuncture Increase the success rate of IVF/IUI
Acupuncture has no side effects
Acupuncture Infertility NYC: 46 yrs old, Natural Pregnancy
I want to thank you Dr. Yang and Dr. Liu for your wonderful work on my natural pregnancy with acupuncture! I am 46 years old; I was off the pill for about 2 years and tried to conceive since then. I have always skipped my period with irregular menses because of my high FSH level. None of my doctors wanted to try IVF or IUI with my own eggs. After 15 sessions of acupuncture and herbal treatment with Dr. Yang, I became pregnant by myself naturally! Acupuncture really works and it's miracle!

Vivienne B. (New York, NYC)
Best Acupuncturist in NYC! 40 Year Old, Pregnant Naturally After 3 IVF Failures
I am 40 and half years old and pregnant naturally with acupuncture support after three IVF failures. I am writing to share my story with others who may be facing difficulty to conceive and with advanced age. Our journey began in April of 2008. I was 38 years old. We had been diagnosed primarily with male factor infertility (bilateral varicocele). Our fertility specialist told us that IVF would bypass this issue. Further they also found that I had elevated NK cells and assumed that I had Autoimmunity factor contributing to our infertility. For more than one year, I did 3 rounds of IVF with many different drugs Lupron (leuprolide), Ganirelix, Follistim 750IU, did IVIG therapy to suppress natural killer cell activity, we did PGD and had a genetically healthy embryo transferred. Unfortunately, all 3 IVF cycles failed!!! We discontinued doing any IVF because we couldn't afford any more.

In May of 2008, we met Dr. Yang and Dr. Liu and worked with their acupuncture and herbal supplements. After a failed third IVF cycle in Oct, 2008, I thought that acupuncture and Dr. Yang was our last resort. Dr. Yang had felt very strongly that we could conceive on our own. We continued to do acupuncture and herbs two times per week.

In June of 2009, we found out that I was pregnant naturally! We were both in shock and completely thrilled. My pregnancy was without complications and in March, 2010, my baby boy came into the world We are very grateful Dr. Yang and Dr. Liu's commitment and persistence in working with us to achieve this goal!

I have shared my story to help others in a similar situation. The path of infertility can be confusing, emotionally draining and frustrating. It is hard to know what to do and what experts to trust. It is also costly.

After I saw so many so called infertility specialists in NYC and Long Island, I highly recommend Dr. Yang and Dr. Liu to anyone struggling with a fertility issue. Dr. Yang has years of training and expertise. She is well versed in the ancient tradition of acupuncture; she is also well versed in all of the latest medical techniques and medication protocols used to treat infertility. Dr. Yang is familiar with the most recent medical literature in the field of infertility as well as familiar with the best providers of infertility services in the metropolitan area.

We will always be thankful to her knowledge, commitment and compassion.

AW. Bayshore, NYC
Acupuncture & Infertility: Natural Pregnancy with Acupuncture
Dear Dr. Yang,

I am writing to thank you for all of your help while I was trying to get pregnant. I had tried for a year and half to get pregnant, but couldn't because of an irregular cycle. I was afraid that I could not get pregnant at that time. After speaking to you, I felt very confident and decided to try acupuncture treatment before going to IUI/IVF. Within a month of acupuncture treatments (3 sessions), I got pregnant naturally! Now, I am still going for acupuncture to ensure things going well and a stable pregnancy. I enjoy every treatment. I feel very comfortable and confident after speaking with you. Thank you very much!

Cindy L. Jersey City, New Jersey
High FSH, ART Failures, Natural Pregnancy with Acupuncture!
I am a 32 year old woman who was diagnosed with high FSH after many failed IUIs and 3 failed IVF attempts. My doctor even suggested to me to use egg donor.

Working with Dr. Yang 2 times a week of acupuncture proved to be a success in conceiving naturally, even when my FSH levels were at the highest measuring 16.8. I found the sessions to be very relaxing and always looked forward to my next session. Dr. Yang is very knowledgeable and I thank her for her guidance and advice throughout this journey, which has been stressful and frustrating at times. I continued to see her up until the end of my 1st trimester. During this time in just 3 sessions, Dr. Yang cured my nausea and morning sickness.

I strongly recommend anyone with infertility issues to consult Dr. Yang. She will give you the best advice for which is the best way (includes natural way, IUI way or IVF protocols) to lead you success! I also intend to seek treatments from Dr. Yang in the future should I encounter infertility issues again. She is the best!!!

Sue M. (NYC, New York)
43 Years Old with Endometriosis, Pregnant by Acupuncture Treatment
Dear Dr. Yang and Dr. Liu:

My wife and I would like to thank you for your assistance in the natural conception of our child. My wife is currently 15 weeks pregnant.

We were married on 12/29/2006. In the first three months my wife became pregnant and she had a miscarriage. Since then we have continued trying to have a child. My wife and I are 43 years old.

In 2008 my wife was diagnosed with stage II endometriosis and had surgery. During the surgery they removed the scarring from the endometriosis, unblocked her fallopian tubes, and removed a fibroid. We continued seeing a fertility specialist who focused on natural conception. During this time we also met with two additional doctors that recommended IVF and did not feel the prognosis for natural conception was good. We decided to see Dr. Yang and Dr. Liu to add acupuncture to our regimen based on recommendations from friends who has successfully become pregnant after acupuncture.

Dr. Yang was very kind, patient, and optimistic that acupuncture would help my wife to become pregnant. She suggested we try for 3-4 months of acupuncture to conceive naturally before trying other methods such as IUI. After 30 visits (Approximately 4 months), my wife and I conceived a child naturally.

In May of this year we found out that my wife is pregnant and our baby is due on February 1st, 2010. We are continuing to see Dr. Yang to maintain my wife's healthy pregnancy. We very much appreciate your expertise and wonderful attitude and would highly recommend you to anyone. Especially couples that would like to have children.

Sincerely, Mark and Maria W. (Queens, New York)
Acupuncture Treatment for PCOS Treatment, successfully pregnant naturally!
Dear Dr. Yang and Dr. Liu,

I just wanted to thank you for your wonderful assistance in helping me become pregnant. I am 36 years old and have been trying to conceive for 2 years. After one failed IVF treatment in February 2008, I decided to go see you. It was one of the best decisions I made. It was challenging for me to get pregnant because I have PCOS. My cycles have always been irregular since I was in college; before starting acupunctures with you, months or a year can go by without me getting a monthly cycle. However, after several acupunctures treatments, my cycle came.

In August of 2008, I decided to try another IVF cycle which also ended in a failure. Although discourage, I continue to go to your clinic for treatments. Then in the winter of 2008/2009, I decided to switch reproductive endocrinologist and undergo a natural IUI. To my surprise, I became pregnant without any fertility medications! This is Natural Pregnant by acupuncture and natural herbs prescribed by you and Dr. Liu!

I am happily 8 months pregnant, expecting a boy in October! I truly believe the acupuncture made a difference. Words cannot express how grateful I am to you!

Thank you so much. Tara (Jersey City, NJ)
Unexplained Fertility for 6 years, Finally got Pregnant with Acupuncture!
My husband and I began trying to have a baby when I was 28, and he was 34. Being a fairly young couple we thought we would conceive within a year. Well a year passed and there was no good news. We ended going through all the tests and they found nothing wrong with either one of us. After 2 failed IUIs and 1 failed IVF, we were losing hope that we would ever have our own baby.

After meeting with Dr. Yang, we knew we found the right acupuncturist! She was very optimistic and she knew all of the different protocols for modern fertility treatments. We ended up doing IVF again in conjunction with acupuncture. This time it worked!! We started off having a low beta HCG of 32 with our initial pregnancy test. The doctors seemed to be pessimistic because they wanted an initial number over 50.

Dr. Yang told me not to lose hope and that the baby just needed more energy and blood flow to the uterus. I religiously continued acupuncture treatments and my HCG levels nearly doubled every time I went to get retested. They saw a heartbeat at 6weeks! I am now in my second trimester and finally seeing my dream come true!

Thank you Dr. Yang!! Joanna W. (Queens, New York)
39 years old, tried 3 years, pregnant naturally by Acupuncture
I am 39 years old trying to pregnant for 3 years without success. I miscarried and 6 months later I had an ectopic pregnancy. I decided to try infertility treatments at this point. I had taken clomid and Femara, but the clomid caused a cyst and I did not produce any follicles. We also tried to IUI on my natural cycle without medication. Nothing is helped. I gave up for a while. My mom had gone to Dr. Yang for vertigo and so suggested I try acupuncture. I am so glad I did! After 7 visits of acupuncture visits Dr. Yang and Dr. Liu, I became pregnant naturally! I am now my baby is 2 months old. I believed that Dr. Yang and Dr. Liu helped our natural conceive!

Valerie P. (Bethpage, Long Island, New York)
Male's Fertility helped by Acupuncture (pregnant by Acupuncture plus IUI)
I was recommended by friend of mine to Dr. Liu because my sperm had low morphology and I was told that this might be a reason why I was having trouble impregnating my wife. I saw Dr. Liu about two times a week from 10/25/2006 to 2/20/2007. After a total of twenty six sessions of acupuncture plus a herbal tea twice a day for several months, my morphology improved from 2% to 9%, and my motility improved from 40% to 70%. My wife now is pregnant by 3rd IUI.

Frederick W. (New York, NYC)
Natural Conception with Acupuncture After IVF failure
Hi Dr Yang,

Thank you seems an insufficient to convey our heartfelt gratitude to you and Dr. Liu. I am so grateful to you for your care and compassion and for being as dedicated as you are to the work of healing. You are a gift to so many.

People come to you for acupuncture in a very vulnerable position having been on the receiving end of news they never thought they would hear and having experienced the reality that their dream of having a family may never come to fruition.

I became a patient of Dr. Yang in Feb. of 2007 after experiencing a 50 + day cycle and learning that my FSH and estradiol levels were consistent with clinically diminished ovarian reserve at best and possible failure at worst. At the age of 34 this took my breath away. I began to see Dr Yang regularly and follow her recommendations about taking wheat grass and prescribed herbs.

The numbers improved and my cycle returned. I also tried to reduce stress as much as I could and even stopped going to acupuncture for few months to take a breather, so to speak from it all, as fertility and conceiving can become all consuming.

I returned to Dr Yang and the regimen a few months later in a better place and tried a failed natural IUI cycle in April of 2008. We planned to go to a renown Reproductive Endocrinologist (we were given 10%, at best, chance of success for IVF) in June so we did not try (OPK, temperature, etc) and much to our delight and surprise we are having a baby!!

My FSH was 20 at one point and my estradiol was over 200 at another point. Even the month I conceived my estradiol was 120. This journey was full of highs and lows and I always said my goal is to try and ride the wave and not drown.

Working with Dr. Yang was completely invaluable because I felt like I was doing something and being proactive was a stress reliever in itself. The acupuncture treatments are indescribably relaxing ... exactly what every person facing the stress of fertility challenges needs.

Dr. Yang's clinical expertise is unmatched and her compassion is real. She tells it to you straight as well and that is rare comfort. I would love nothing more than to go on the radio, TV, papers and announce that there is hope and that you can choose to try and help your body do what it is meant to do ... be healthy.

Dr Yang is a talented clinician who has made helping people heal her life's work and we are all better off for her efforts. Above all please listen to your intuition, ask all the questions you need to ask, keep laughing and living as much as you can and be open to healing in all it's forms.

Eileen B. (New Jersey)
Natural Pregnancy with Acupuncture
Hello Dr. Yang,

I just wanted to thank you for all your help while I was trying to get pregnant. I went to you for acupuncture because I had tried to get pregnant for about a year. I had two previous miscarriages, one within that year of trying. I was really afraid that I would not be able to get pregnant because of the reasons I just mentioned and also because of my age, 39 at the time.

You started me on a program of acupuncture and herbs. This solution was perfect for me since I was opposed to using any fertility drugs. Within a month of acupuncture and herbs, I got pregnant. I am now in my eighth month and going strong! I am very excited and can't wait to see my baby! I recommend your services to everyone I encounter who is trying to get pregnant. Thank you so much for all your help.

Most Sincerely, Sedelia R (NYC)
Naturally Pregnant by Acupuncture
In November 2005, I started acupuncture with Dr. Yang to reduce my FSH that was approximately 18.5 on day 3. In addition, I have only one working fallopian tube. Doctor Yang helped me with acupuncture and reduced my high FSH, I had a natural IUI on December 10, 2005 and I became pregnant with my first child. I was 41 and 10 months years old at that time. I continued with acupuncture the whole pregnancy, went full term and had a healthy baby girl on Sep. 2006!

On July 18, 2007 I started to have second baby and went to Dr. Yang again. I was put on Follistim® 600 mg a day by my infertility specialist and had one IUI ---- it was unsuccessful. The next cycle, my FSH was 20. Dr. Yang advised me not to take any Follistim and only do acupuncture and herbs to reduce high FSH and try natural. On October 17th I found out I was pregnant by natural. This was after total of 21 acupuncture treatments by Dr. Yang. I am now 12 weeks pregnant and I am 44 years old!

I truly believe that Dr. Yang's acupuncture treatments have directly resulted in both my natural pregnancies. I don't need do IVF.

Laura H (NYC)
Pregnant with Methylenetetrahydrofolate Reductase Mutation (MTHFR) clotting disorder (5,10-methylenetetrahydrofolate reductase (NADPH)
My husband and I had been trying to get pregnant for 2 1/2 years. After 3 medical consultations I was finally diagnosed with Methylenetetrahydrofolate Reductase Mutation (MTHFR) clotting disorder.

The doctor was optimistic that a daily baby aspirin and supplemental folic acid would be the answer. Seven months later and one failed IUI left us feeling very discouraged. Before I was to have my second IUI, I was recommended by a friend to Dr. Yang. On the day of my second IUI, I started acupuncture with Dr. Yang twice a week.

This cycle I became pregnant. I continued to see Dr. Yang twice a week for breakthrough bleeding through the first trimester. Ultrasound showed intrauterine clots. I continued acupuncture on the aspirin and folic acid alone.

I am currently 20 weeks pregnant and have not had any bleeding for several weeks. I continue to see Dr. Yang once a week. I am so grateful to Dr. Yang for all her help and advice. I truly believe acupuncture was the reason I was finally able to get pregnant. Thank you Dr. Yang.

Jessica F. Floral Park, New York
Conception with IVF & Acupuncture After 4 IVF failures
I am 37 years old and my husband and I had been trying to conceive on our own for a little over a year when I was diagnosed with ovarian cysts and Stage 4 Endometriosis. After an emergency surgery to remove an ovary, I was told by my doctor that we would have to try IVF if we wanted to have a baby. We tried our first cycle in February 2007 but it failed.

In May of 2007 (after being treated by two other acupuncturists) I began acupuncture treatment with Dr. Yang. I switched to Dr. Yang's practice because she has extensive experience with acupuncture and also because she is very knowledgeable of the Western Medicine aspect of assisted reproductive therapies too. She considered me one of her most difficult cases, if not the most difficult case.

I tried 3 IVF cycles with a Reproductive Endocrinologist (RE) on Long Island and then in March 2008, changed to an RE in NYC. On our 5th IVF cycle, I am happy to say I am pregnant with twins.

I owe a great deal of my success to Dr. Yang. The entire process is very stressful and the fact the she knows what is going on from the RE's perspective takes a great deal of the burden off of the patient. I didn't have to explain to her on each visit where I was in my cycle or explain what the doctors had said to me.

There were days when she was explaining things to me which is very beneficial because the doctors don't always have a lot of time to spend with you to answer your questions. At one point, the RE told us to look into an egg donor since the quality of my eggs was poor.

I was not emotionally ready for that step yet and Dr. Yang did not give up on me. Not only did she treat me with acupuncture and herbs, we also discussed my diagnosis according to Traditional Chinese Medicine and what steps I could take (i.e. changes in diet, wheat grass juice) to better my chances of success. I made all these changes, along with weekly treatments about a month before I started my last cycle that was successful.

My husband and I know that we would not be pregnant right now if it weren't for the help of Dr. Yang. Thank you Dr. Yang from the bottom of our hearts!

Susan F. Long Island, New York
Conception with IVF & Acupuncture After IVF failure
I am 41 years old and have been trying to conceive for the past two years. I conceived twice naturally but miscarried both times. My ob/gyn recommended that I see a fertility specialist. I followed her advice and went through 4 IUI cycles (3 with hormones and one natural) and 2 IVF cycles. All of which failed.

After my first failed IVF (FSH of 11.4), I began to see Dr. Yang in September 2007. I went through my second failed IVF (FSH of 12.7) in December 2007. I was then told by my doctor that the only chance I had to conceive was by egg donor. After that I took a break for a little while to let my body rest and decide what I was going to do next.

I started my treatments again with Dr. Yang at the end of January. I also decided to switch to another fertility specialist. Before starting my IVF cycle at the end of May, I had my FSH level checked. It was now 8.2. I totally attribute this drop to acupuncture.

I am happy to say that I am five months pregnant and doing well. I cannot thank Dr. Yang enough for her treatments and knowledge in assisting me achieve my dream. I highly recommend her to anyone that has had trouble conceiving. Besides the treatments Dr. Yang provides, she also helps you understand what is happening through the entire process both from acupuncture side as well as the medical process and does it with caring and compassion.

Jenny P. Long Island, New York
Naturally Pregnant by Acupuncture
I became pregnant naturally after 11 sessions of acupuncture treatment at age of 40. I did twice of week. Both my partner and I are very happy about Dr. Yang and Dr. Liu's treatment. Dr. Yang was generous and kind besides her professionalism during the whole time we were seeing her.

Thank you for everything!

Chiaki W. New York, NY
Natural Pregnancy with Acupuncture
Dear Dr. Yang,

Thank you so much for assisting me in getting pregnant and maintaining my pregnancy. As you know, I am a bit older (38) than the traditional female who is trying to get pregnant. Having just married, my husband, and I were anxious t start a family right away. After suffering from one miscarriage, my husband and I were quite concerned whether we would ever be blessed with a baby, and really did not want to pursue the long road of in vitro fertilization.

Fortunately, we did not have to. After we failed several clomid IUI and natural IUI, I came to see you each cycle for just few months, were able to conceive naturally with acupuncture. I am now 17 weeks pregnant and so far, no complications! We are so excited. We expect our first child in March!!

Thank you, Dr. Yang, for helping us to get pregnant and for helping us to hold onto this one. We will always be thankful to you and the work that you do.

Sincerely, Christie C. Huntington Station, Long Island, NY
Acupuncture IUI Support
I am 40 and half years old. My husband and I tried to conceive for two years and were unsuccessful. We started fertility treatment in June 2007 and failed the first IUI with medication. I started seeing Dr. Yang in July 2007, two times per week of acupuncture, along with IUI, I became pregnant in August 2007. I continued my acupuncture treatments after I got pregnant. I am now in my 9th week and my MD has assured me that I will go full term. I thank Dr. Yang for her help and support. I hope to be back for 2nd baby and weight loss.

Debra B. Seaford, New York
Natural Conception with Acupuncture After 2 IVF failures
In Nov. of 2006 after one failed IVF Cycle I decided to go Dr.Yang's Acupuncture Clinic. My problem was that I was not having my menses so I was not able to get pregnant naturally. The 1st failed IVF Cycle, left me 14 frozen embryos. I started to see Dr.Yang once or twice a week for acupuncture and was taking her herbal teas. I then went through a frozen transfer which failed. On Jan 2007 I continue to do acupuncture and herbs, by March 2007 and April 2007 I got my natural menstrual cycle that I never had before acupuncture. The new fertility doctor wanted me to do another frozen transfer in May. But before frozen transfer, on May 15 I found out that I got pregnant naturally. In 6 months of treatment, I had totally 27 sessions of acupuncture treatment and herbal tea. I believe that Dr.Yang's acupuncture finally helped me to conceive naturally.

Thanks.

Allison M. New York, NY
Acupuncture for Fertility
Dear Dr. Yang, I can't thank you enough! After 4 months of treatments, our 3rd IUI was a success!! I am now two months pregnant and doing well. I found the acupuncture treatments incredibly relaxing. Acupuncture helped regulate my cycle, alleviated pre-menstrual symptoms and helped to improve my overall well-being while preparing my body for conception and pregnancy.

Thank you for your fabulous care. I wish you continued success with all that you do.

Maggie, New York, NYC
Infertility due to no Ovulation and Amenorrhea
(Conceived by Acupuncture plus IUI)
Dear Dr. Yang, I would like to thank you for your assistance in helping me become pregnant ! I am 39 years old and have been trying to conceive for two years. I have always had irregular cycle with 2 or 3 natural periods per year. I do not ovulate also. I had two failed IUIs with Gonal-F. After I started acupuncture treatment two times per week with herbal tea for three months, I lost 20 pounds and had a successful 3rd IUI and now I am pregnant. My first 2 failed IUIs produced only one dominated egg and my lining was only 7 to 12 mm. My successful 3rd IUI with acupuncture treatments helped me to produce 3 dominated eggs and a lining of 16 mm. Acupuncture made the difference because the Gonal-F dosage was the same for all 3 IUIs.

I am happily pregnant and believe that your knowledge and your unique acupuncture technique and hands made the difference.

Renee, New York, NYC
Dr. Yang's & Dr. Liu's Specialties
Acupuncture for Infertility / IVF / IUI Support
Acupuncture for Allergy, Asthma, Sinus Problems, & Wheezing
Acupuncture for Autoimmune Diseases
Acupuncture for Crohn's Disease & Ulcerative Colitis
Acupuncture for Depression, Anxiety, Panic & Stress Disorders
Acupuncture for Dizziness, Vertigo & Ménière's Disease, Loss of Balance
Acupuncture for Facial Rejuvenation Acupuncture, Bells Palsy, Facial Paralysis, Ramsey Hunt Syndrome
Acupuncture for Foot Pain: Plantar Fasciitis
Acupuncture for Headaches: Headache, Migraine Headache, Vascular Headache, Cluster Headache & Tension Headache
Acupuncture for Migraine Headache
Acupuncture Heartburn, Acid Reflux, GERD
Acupuncture for Hot Flashes, Menopause & PMSM
Acupuncture for Indigestion, Irritable Bowel Syndrome (IBS), Constipation, Diarrhea & Colitis
Acupuncture for Infertility Concerns: Endometriosis, Frozen Embryos Transfer Support, High FSH, In Vitro Fertilization (IVF) Support, Intra-Uterine Insemination (IUI) Support, Male Infertility Factors, PMS, Polycystic Ovary Syndrome (PCOS), Pregnancy Pains, & Yeast Infection
Acupuncture for Pain Management: Back Pain, Carpal Tunnel, Facial Pain, Fibromyalgia, Golf Elbow, Knee Pain, Neck Pain, Sciatica, Shoulder Pain, Sprained Ankle Pain, TMJ (Temporomandibular Joint Syndrome), Tendonitis, Tennis Elbow, Trigeminal Neuralgia, & Wrist Pain
Acupuncture for Back Pain - NYC
Acupuncture for Shoulder Pain - NYC
Acupuncture for Neck Pain - NYC
Acupuncture for Prostate Problems, UTI, Impotence, Blood in Urine, prostatitis, BPH, UTI
Acupuncture for Sinuses Infection / Sinusitis / Sinus Problems
Acupuncture for Sports, Athelete's Injuries & Work-related Injuries, Trauma
Acupuncture for Stop Smoking / Quit Smoking
Acupuncture for Thyroid Disorders / Hypothyroidism / Hashimoto's / Hyperthyroidism
Acupuncture for Weight Loss & Weight Control